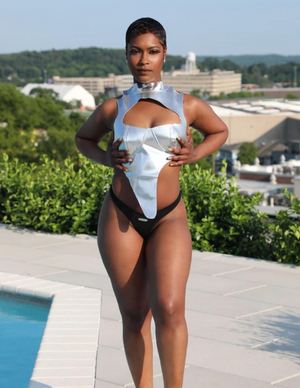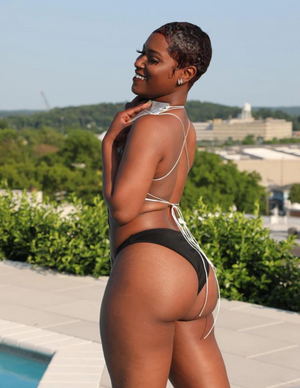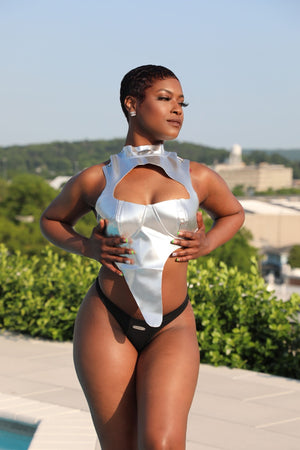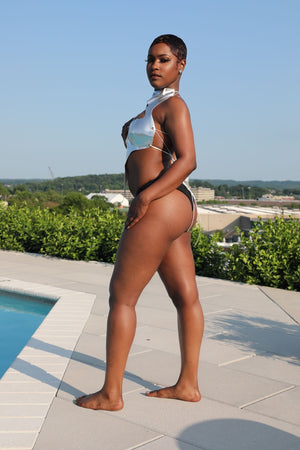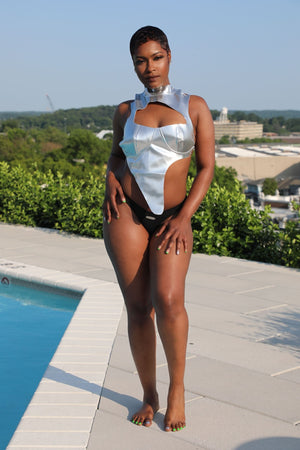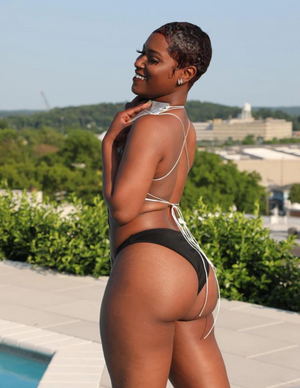 Metallic Chest Plate Top
Introducing our Metal Chest Plate Illusion, a bold yet soft statement piece that seamlessly blends edginess with comfort. Revel in the best of both worlds as you achieve a firm, hard look without compromising on ease. This avant-garde design offers a unique visual appeal, creating an illusion that captivates attention. For optimal comfort, we recommend pairing this with pasties, ensuring a smooth and enjoyable wear. Embrace the fusion of toughness and softness in our Metal Metallic Chest Plate Illusion – an exceptional addition to your wardrobe for those who desire an eye-catching, comfortable, and daring aesthetic.
Model Wears a US Size Small



Model Height is 5ft 2"
Ships from the US - Ready to Ship Now!
Care
Hand Wash
Do Not Iron
Do Not Bleach 
Do Not Tumble Dry 
Do Not Wring 
Dry In Shade 
Returns
Due to the nature of this product and sanitation protocols we can not accept refunds or exchanges. Please contact us at info@alujswim.com if you have any questions before you complete your purchase. Please review our full return policy here